Welcome to meet us at Gitex!
Location: Dubai World Trade Centre
Airpho will announce several important news at GITEX 2019 this year.
Firstly, Airpho is renaming its Mesh WiFi sets to "InFi", meaning "WiFi that brings infinite possibilities." to make its Mesh WiFi series easier to remember. As it states in its Mission, Airpho aims to bring true seamless Mesh network to most families with lower cost and better performance. By renaming its Mesh WiFi series, Airpho determined its product positioning and product direction.

Secondly, Airpho will display its new InFi S3 & S4 series at the show! Previously, Airpho introduced its Mesh WiFi product InFi S1 (AR-M400 set) and InFi S2 (AR-M400 + AR-M400P set) and received lots of positive feedbacks from the market. But considering the affordability of price in most regions, Airpho will launch a more price-friendly version – InFi S3 & InFi S4 (consist of AR-M405 & AR-M405), to let more people enjoy the true seamless Mesh WiFi network.
Although performance of InFi S3 is not outstanding as InFi S1, it still remains many advanced features, such like its AC1200 high speed wireless, two gigabit Ethernet ports, and various network management features like QoS, parental controls and guest network. More importantly, its selling price is only about half of its previous models.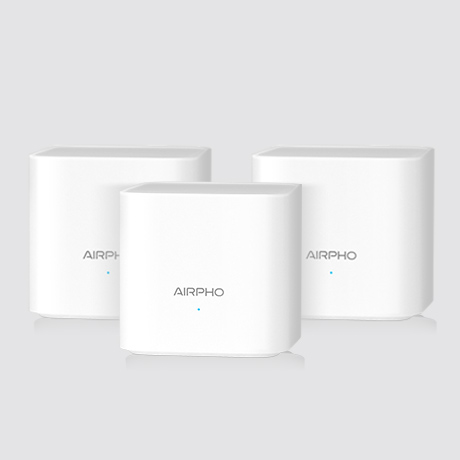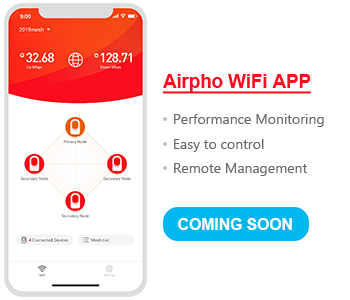 Finally, Airpho will announce launch of its new phone app. The new app will be compatible with its InFi series, to allow people easily manage their home network on phone. Looking forward, it will also be compatible with other Airpho products such like WiFi routers and WiFi range extenders. The new app is expected to be launched in November this year.